A scene never witnessed before at Pairc Colmcille in its 52 year history occurred yesterday September 12th 2023.
The family of Harry Kelly decided that part of Harry's final journey would include a last visit to the place that was most dear to him.
It was a reflection of the high regard in which Harry and the Kelly family held our home ground and also reflective of the part he played in making it what it is.
His approach across the river was lined with young players of the club who now hold the responsibility of carrying the spirit and qualities of Harry Kelly into the future.
Harry's remains paused briefly at the An Fior Fael monument – Harry Kelly – the True Gael.
Thanks to all the young players who made the effort to attend Pairc Colmcille and the chapel for the Guards of Honour.
Thanks to past Chairmen Arthur Mc Callan and Mickey Kelly as well as past Club Officer and past County Chairman Mickey Kerr for their attendance at Pairc Colmcille to honour a man they all worked closely with.
Thanks also to all the past/present committe members, players and supporters who flanked Harry's remains through the village and who formed the large guard of honour outside St. Colmcilles Chapel.
We also thank our senior players past and present who assisted the Kellly family in carrying Harry's coffin on the way to his place of rest.
Finally, thanks to Catriona and Ciara Mc Garritty for capturing the historic images.
Once again the collective will has assisted another club family though a most difficult day.
Gavan Mc Elroy
On behalf of An Charraig Mhor GFC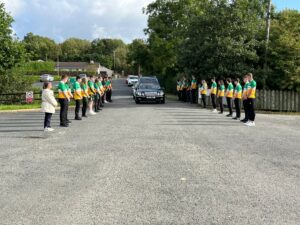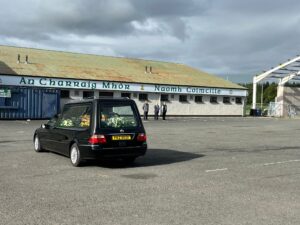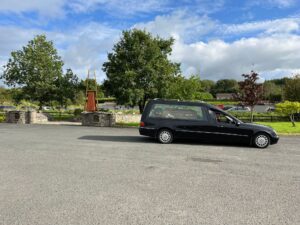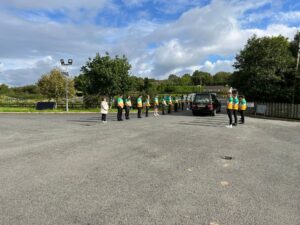 By procarrickmorestcolmcilles
Wed 13th Sep